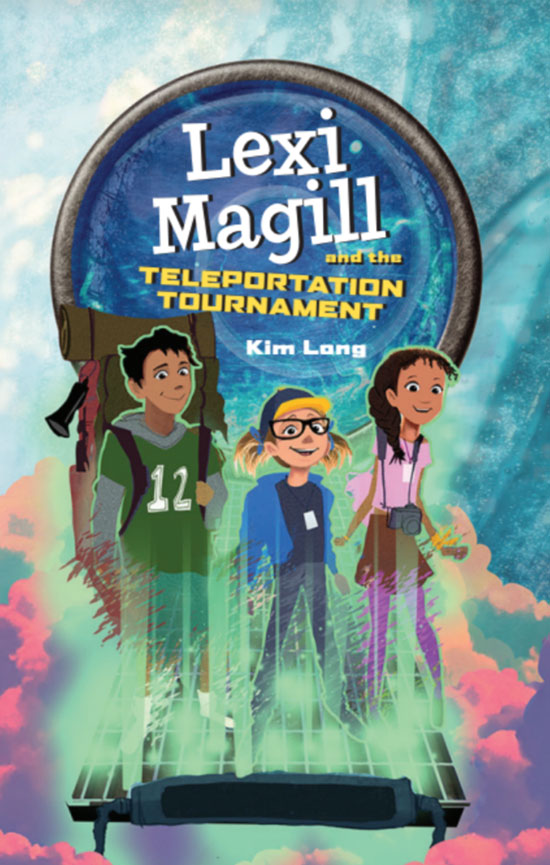 Lexi Magill and the Teleportation Tournament
My debut, LEXI MAGILL AND THE TELEPORTATION TOURNAMENT, will be released on October 1, 2019, by Running Press Kids. Join Lexi and her team as they race around the world solving STEM-based puzzles to win the annual science tournament. Castles, museums, and labyrinths await as they attempt to stay on course and outwit their competition!
Pre-order on Amazon
Pre-order on Barnes & Noble
Pre-order at Anderson's Bookshop
Pre-order at IndieBound
SO EXCITED about early praise received for LEXI!!
* Readers will jump for this around-the-world adventure full of STEM challenges, exciting twists, and, most of all, heart. —Megan Frazer Blakemore, author of The Firefly Code, The Daybreak Bond, The Water Castle, and The Story Web (releases June 2019)

* Lexi Magill and the Teleportation Tournament takes off like a rocket and doesn't slow down one bit. Readers will revel in the competition, root for Lexi, and relate to the ups and downs of her shifting friendships.—Jarrett Lerner, author of the EngiNerds series
* Wow, wow, and wow! If you're into stories that are fast-paced, full of action, and lots of fun, then Lexi Magill and the Teleportation Tournament is the book for you. Lexi and her friends are down-to-earth, smart, inventive, and full of heart. I was rooting for them the whole time, and the twists and turns of the story kept me glued to the page. The many challenging puzzles throughout also added to the excitement. A thrilling ride for readers of all ages! —Wade Albert White, author of The Adventurer's Guide series
* A delightful romp across the globe, jam-packed with puzzles, friendship, and fun! —Kevin Sands, author of The Blackthorn Key collection